Disclosure: Some of the links below are affiliate links, meaning at no additional cost to you, Ammoland will earn a commission if you click through and make a purchase.
U.S.A. –-(Ammoland.com)- Everyone who owns a rifle should own kit that goes with it. The logic here is simple: rifles are the tools to fight tyranny, plate carriers hold the ammunition to keep that fight going and plates to keep you safe. With Christmas right around the corner here is some tactical gear to get you kitted-out for the range at the right price!
Whether you are taking some rifle training courses or just want to live-action role-play your favorite video game at the range, the 5.11 TacTec plate carrier is a great option for holding all of your gear. 5.11's TacTec Plate Carrier will fit medium to large SAPI body armor, so the plates from AR500 will fit perfectly once they arrive. The carrier can be removed or donned by pulling up a front flap and undoing a velcro cumberbund, there is no need to remove magazines when doing this.
So far this TacTec carrier has 5 magazine pouches attached and admin pouch holding a notebook and pen. 5.11 has built-in an admin pouch on the front of the carrier that will easily hold your phone and gloves or a spare magazine. I am waiting for an IFAK to show in the mail but it was added on with the AR500 plates I purchased for a reasonable price. Other than missing a hydration source, this plate carrier is pretty much set up for anything you might need as a civilian.
Selecting your plate carrier and setting it up for your rifles and duties will require some personal tailoring. For example, my plate carrier uses High Speed Gear Taco Pouches on the front and side of the 5.11 TacTec Plate Carrier. These pouches allow me to carry five AR-15, AR-10, or AK-47 magazines on my plate carrier without having to change anything. HSG Taco Pouches have adjustable retention that uses a bungee cord to tighten or loosen the pouches.
If you only run an AR-15 I would highly recommend the Esstac carriers. They do not have a bungee cord which is preferable as it is one less thing to get snagged on something. But they are only going to work with AR magazines, with that said the kydex retention releases magazines easily while holding them firmly in place. Esstac also offers pistol magazine pouches that are pretty much universal with double-stack pistols including the Glock 17, SIG P320, & IWI Masada.
Back to AKs, if you are in the market for a new Rusky-style rifle make sure you check out Palmetto State Armory's American-made AKs. We have reviewed their pistol variants here and are currently reviewing the GF3 rifle. So far we have been extremely impressed with PSA's AK line-up!
If AR-15s are more your thing you can't go wrong a Rosco Manufacturing Upper on an American Defense Lower. In recent years Rosco has made a name for themselves amongst AR-builders for their cost-friendly and high-quality barrels. This year Rosco unveiled their Upper Receiver Group which you can currently purchase in a 10.5" set up. American Defense has been around for a while producing high-quality rifles using their Universal Improved Carbine ambidextrous lower receivers. The pairing of this Rosco Upper and American Defense UIC lower is simply magic.
For an AR-15 optic choice, you can not go wrong with an EOTECH EXPS3 which is by far my favorite red-dot style sight. The field of view is incredibly wide compared to almost every other red dot and this is what allows for incredibly fast target acquisition and both eyes open shooting. The reticle is again my favorite with the center dot coming in at only 1 MOA and a surrounding 68MOA ring.
If you are like me, you don't live in this gear and more often than not your everyday kit is probably a t-shirt and jeans. For that 5.11 Tactical also has you covered with their Defender-Flex jeans. These have very quickly become my favorite jeans to wear not only to the range but everywhere else. I prefer the slim cut I leave fitting to you.
One feature that is ideal for range use is the magazine pockets. Sure a back pocket works, but these pockets are cut to fit AR-15, AR-10, and AK magazines. The larger the mag gets the tighter the pocket gets but they will fit and remain easily accessible to you even if you aren't rocking full kit. Where this pocket really shines is when you are carrying concealed and using a Magneto Clip mag holster.
For those carrying concealed, maybe one of the best carry pistols to come out this year the IWI Masada. Sitting inside an ANR Design IWB holster the Masada has a Streamlight TLR8 and Holosun 507C set up on it. Carrying this pistol in these jeans is very easy as the claw on the holster pulls the pistol tightly against my body when in the appendix position. Wearing the 5.11 Defender-Flex jeans while carrying the Masada, even the slim cut, is comfortable and easily concealed, especially in winter months under a hoodie. The Masada is one of my favorite pistols to hit the market this year, and has a ton of features at a value price, including multiple plates for different red dot options.
Hopefully, there is something on this list that will help you complete your kit. If there is something you think I missed make sure you let me know in the comments!
---
About Duncan Johnson: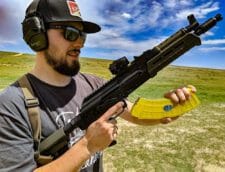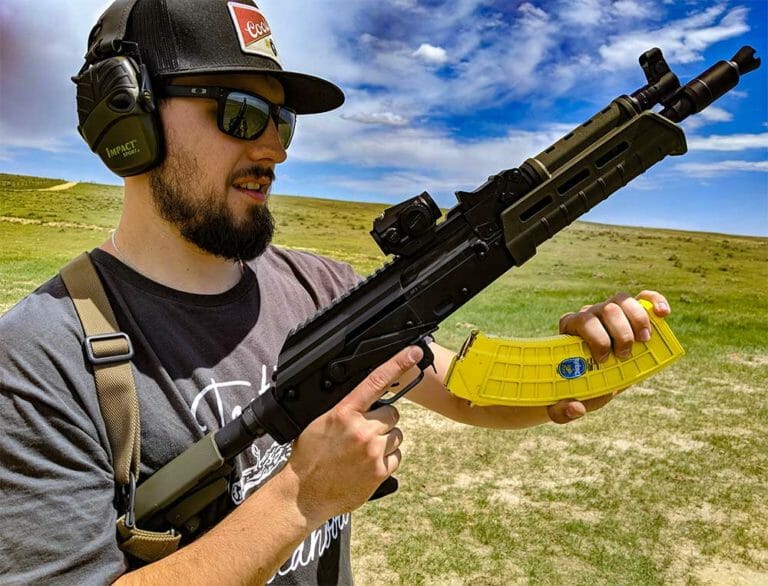 Duncan is a firm believer in the Second Amendment and that "shall not be infringed", means exactly that. A life-long firearms enthusiast and a graduate of George Mason University, now competing regularly in 3 gun competitions, Duncan is always looking to improve his shooting skills. Duncan is a regular contributor to AmmoLand and assists in the everyday gun-news publishing as an assistant editor.